SWEET SCIENCE OF BRUISING
| BATH THEATRE ACADEMY

THE EGG BATH 2022
WRITTEN BY Joy Wilkinson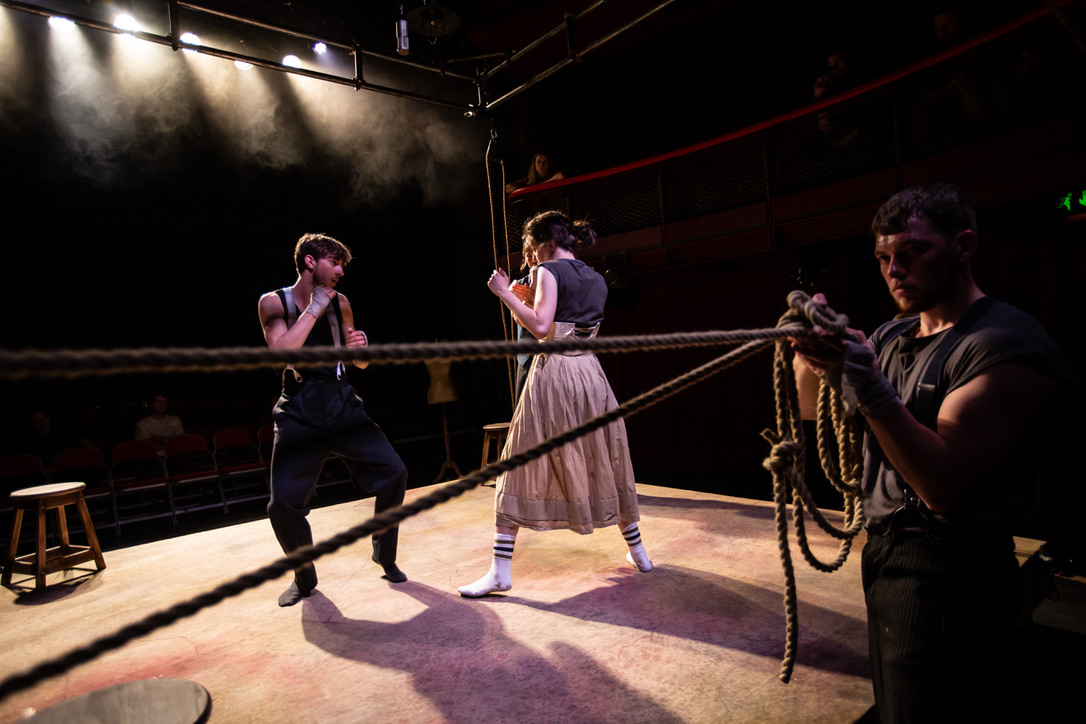 'No man engages to fight unless he himself feels convinced he shall win'

London. 1869.
Pugilism, punch bags and… petticoats?
In the fierce underbelly of London's boxing scene, surrounded by smoke, bowler-hats and bare-knuckle boys, four women controlled by men and constrained by corsets find an unexpecte freedom in the ropes of the boxing ring.
The Sweet Science of Bruising is Wilkinson's bold exploration of suffrage and silence, of politics and power and of flight and fight. It invites you to consider what you're willing to win, or lose.

CREATIVE TEAM
Director - Julia Head
Designer - Cat Fuller
Fight + Movement Director - Maisie Carter
Sound Designer - Jack Orozco Morrison
Lighting Designer - Joe Price
Associate Director - Krista Matthews
Production Manager - Lisa Hall
Stage Manager - Sophie Thompson-Gray
Deputy Stage Manager - James Lisk
Producers - Laura Knight and James Moore
Made in collaboration with students at
Bath Theatre Academy.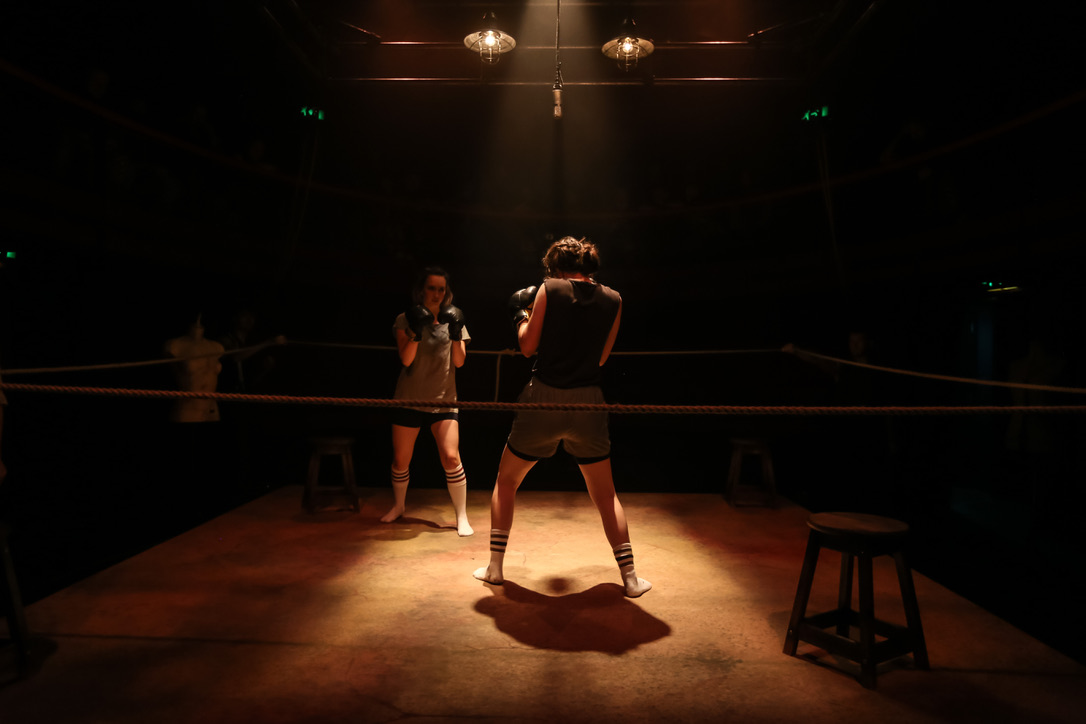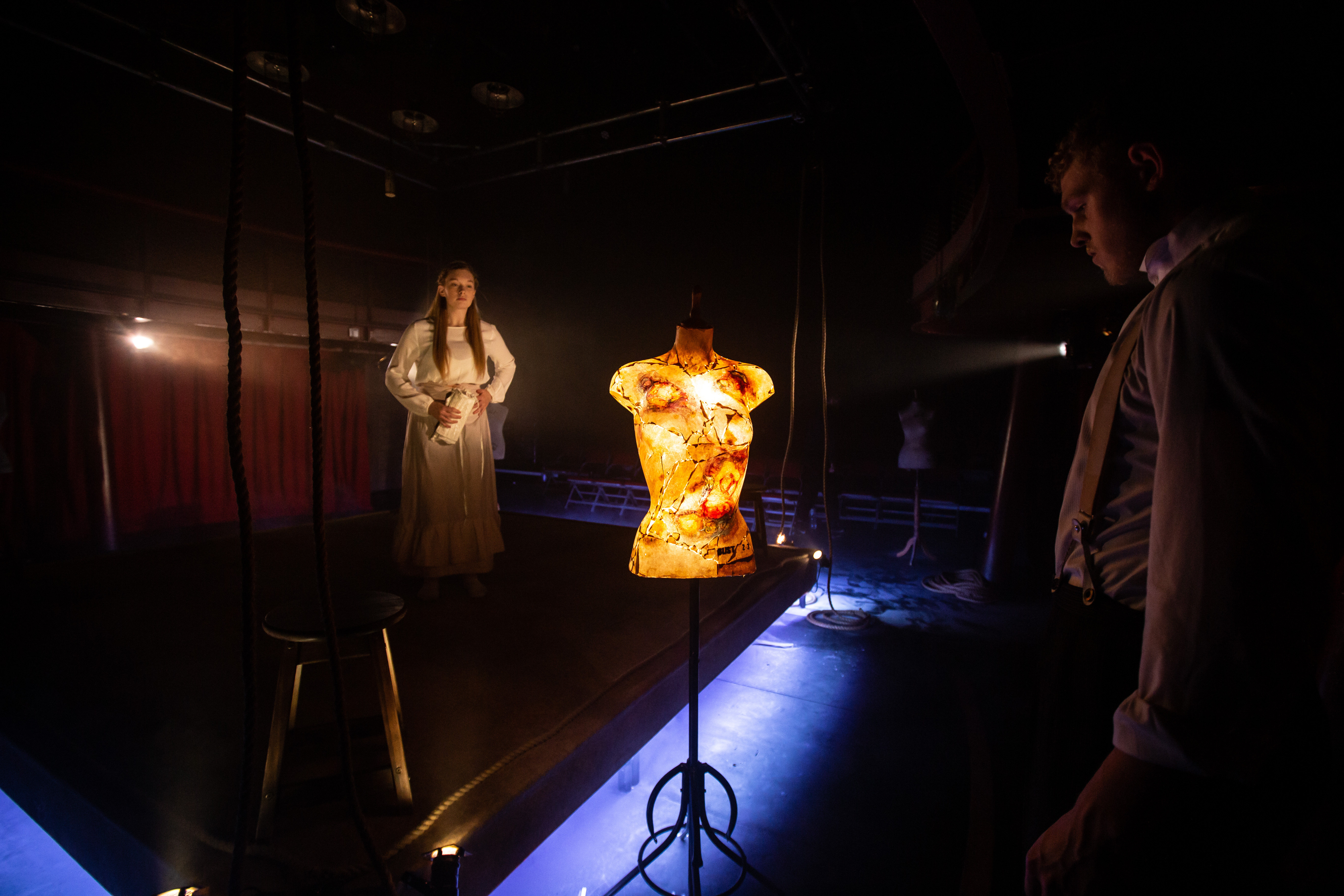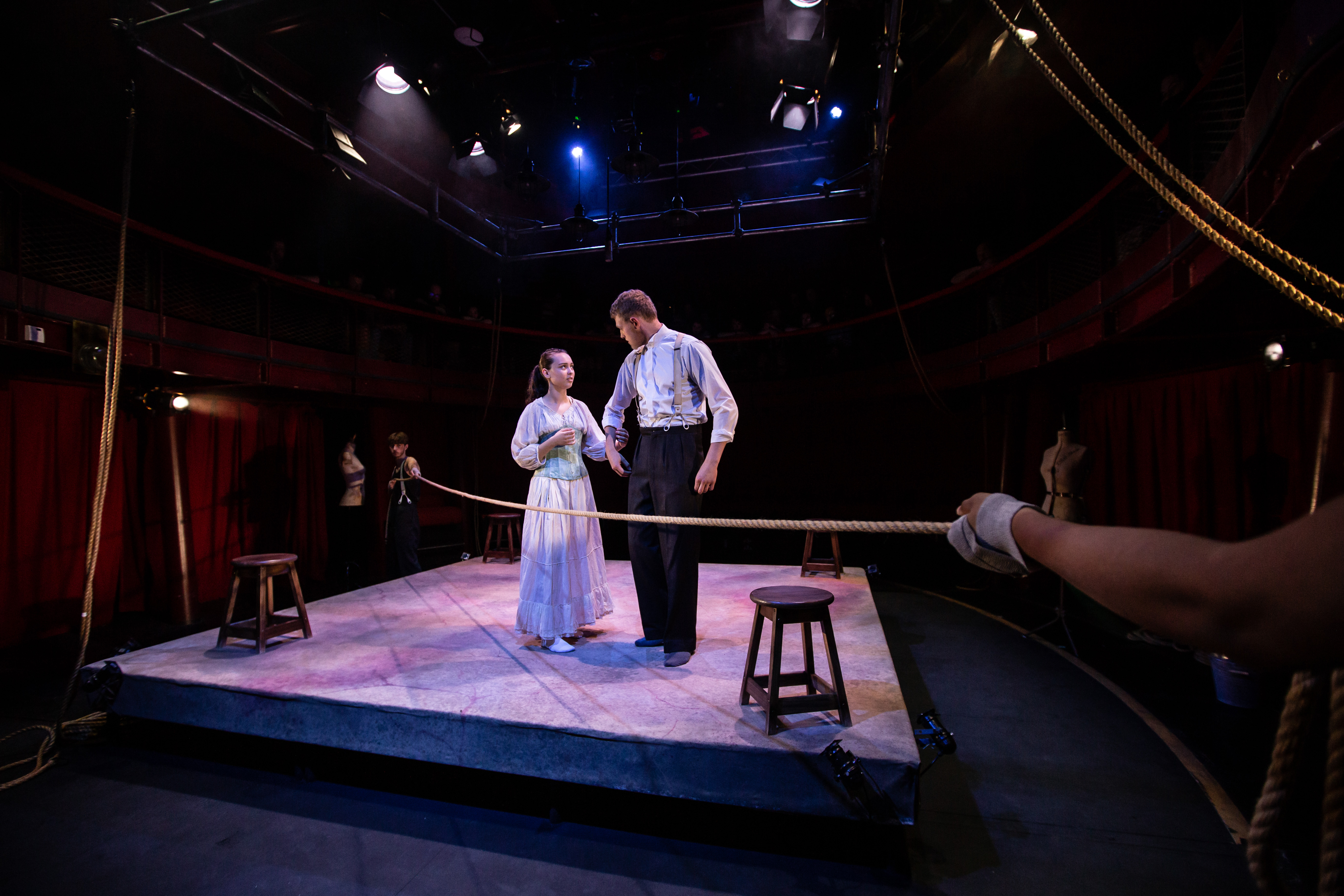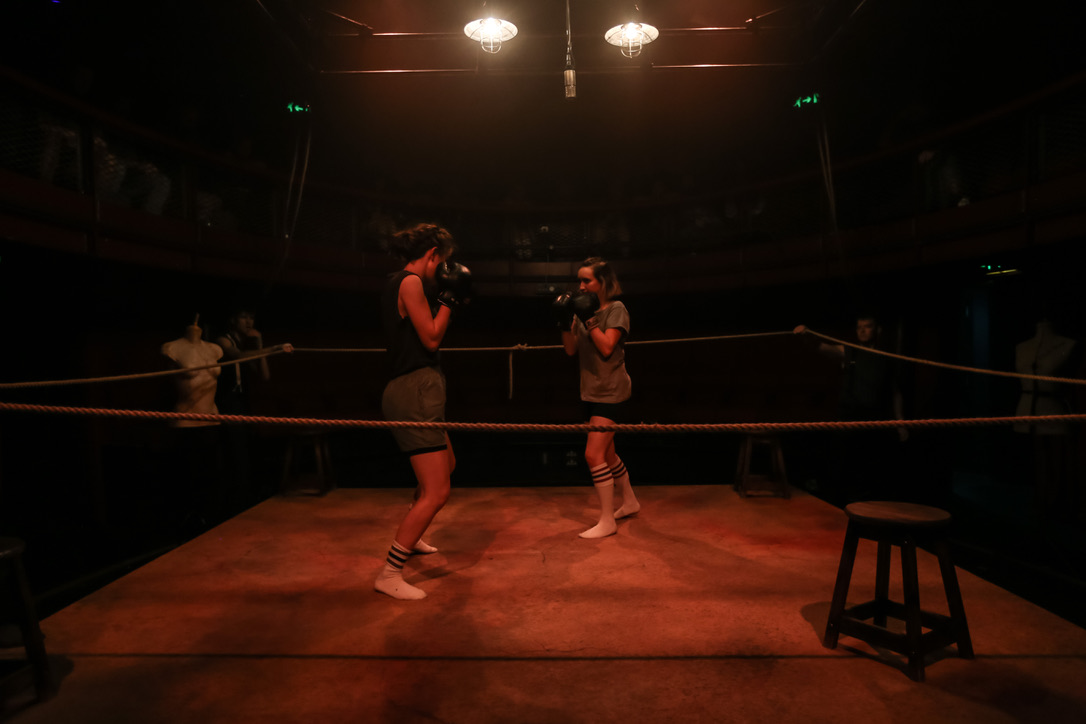 Photos by Chelsey Cliff